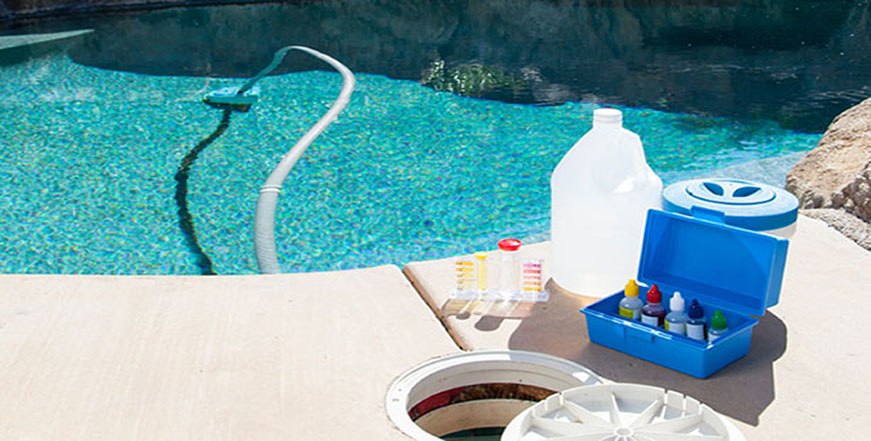 Get your water tested by a pool professional!  At Oliver's Pools and Spas, we are equipped with the latest and greatest computerized water analysis software. With the WaterLink Lab, we can provide the most advanced and accurate water analysis.  We will present you with a detailed print-out for recommendations and review every step with you to make certain we get your pool or spa water clean, clear and balanced.  Our water testing can be done on-site or at our store in Suffolk.
We are committed to providing the highest quality pool service in the industry with well trained staff, quality equipment, staff support and advanced communications.  Our staff of technicians is among the best trained in the industry.  We are also out daily providing services such as scheduled maintenance, filter or motor repairs, and sand/DE changes.
We include every aspect of pool and spa services, including:
Weekly pool maintenance
Leak detection that includes location and repair of leaks
Liner repair or replacement
Maintenance on filters, motors, skimmers
Oliver's Pools and Spas is committed to improving the quality of pool service and operations throughout Suffolk, Isle of Wight,  Franklin, Southampton County, Smithfield, Chesapeake and surrounding areas.  We are always available for consultation, call or email us with questions and we will do our best to assist with finding a solution for your problem.