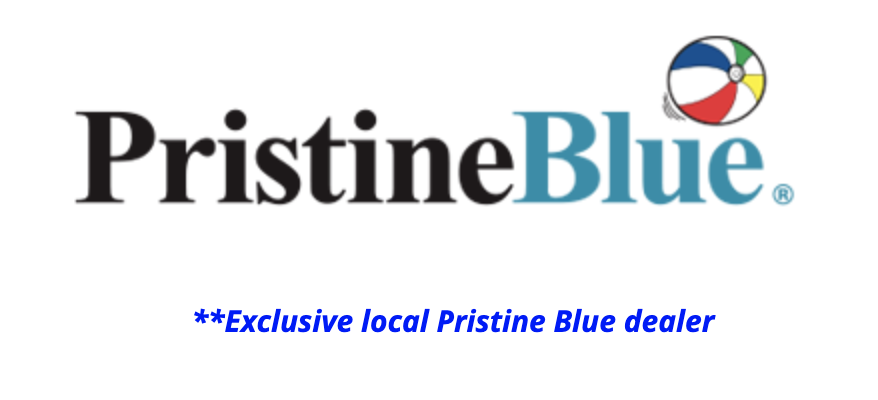 PristineBlue pool and spa care system makes pool, spa, and hot tub maintenance easier than ever!
the cornerstone of the system. It is an algaecide/bactericide* that is added to pools and spas at start up and topped off routinely.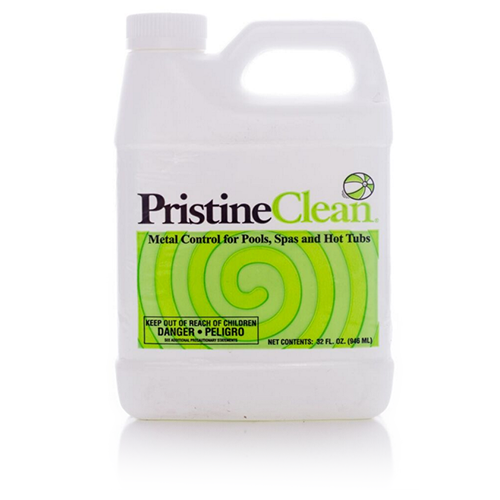 a scale and metal inhibitor. It prevents metal and mineral particles that enter your water from bonding to walls and other surfaces.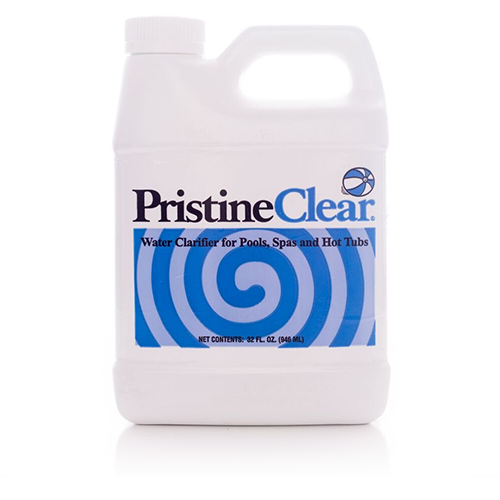 clears cloudy water in pools by bringing suspended particles together, enabling the filtration system to better remove the particles.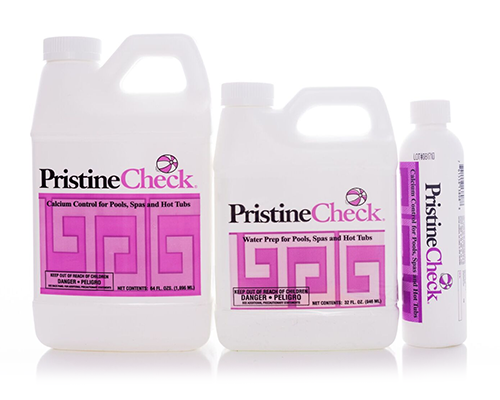 a water prep. It is added to pools and spas before the introduction of PristineBlue® to sequester calcium and other minerals for maximum effectiveness.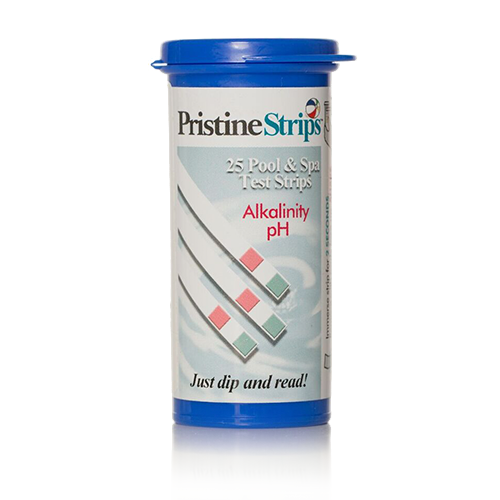 used for testing the total alkalinity and pH of the pool and spa water.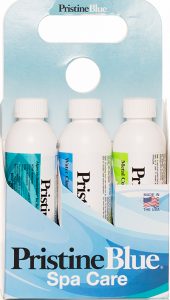 Everything you need to get your spa or hot tub started on the PristineBlue pool care system. Contains PristineCheck, PristineClean, PristineClear, PristinePower, PristineExtra, PristineBlue and a convenient measuring cup.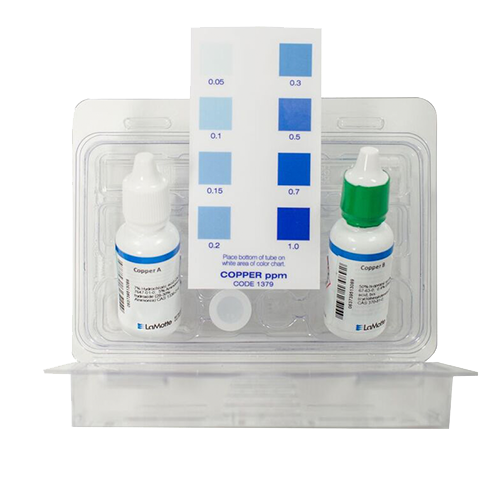 measures the PristineBlue level in pools and spas.
The Pristine Blue products we carry in store are :
Pristine Blue  (8 oz. Spa Size, 32 oz. and 64 oz.)
Pristine Clean (8 oz. Spa size, 32 oz. and 64 oz.)
Pristine Clear (8 oz. Spa size and 32 oz.)
Pristine Check (8oz Spa size and 32oz)
Pristine Extra (8 oz. Spa size, 1lb bags, 4lb bucket and 25lb bucket)
Pristine Power (10oz Spa size, 1lb bags, and 4lb bucket)
Pristine Strips – test for Alkalinity and pH
Pristine Blue Mini Test Kit- for at home testing
Pristine Blue Spa Kit.